T500 Smart Watch for iPhone & Android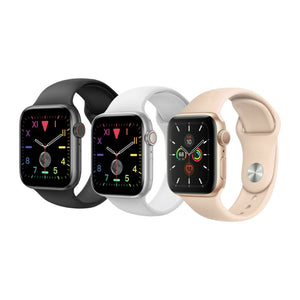 This watch can answer and make calls by simply connecting it to Bluetooth anytime and anywhere so you don't miss any important calls.
This watch gives an aesthetic feeling with its high definition large screen with light and thin design, which makes it simply elegant and light to wear.
The SmartWatch comes with cool dials and you can even switch to your favourite style.
The SmartWatch has built-in speakers, so you could listen to your favourite songs all day long
The watch can help you achieve your fitness goals by calculating all your movements with a built-in motion sensor.
The SmartWatch for Android and Apple is water-resistant and dust proof.